Ginger Snap Cookies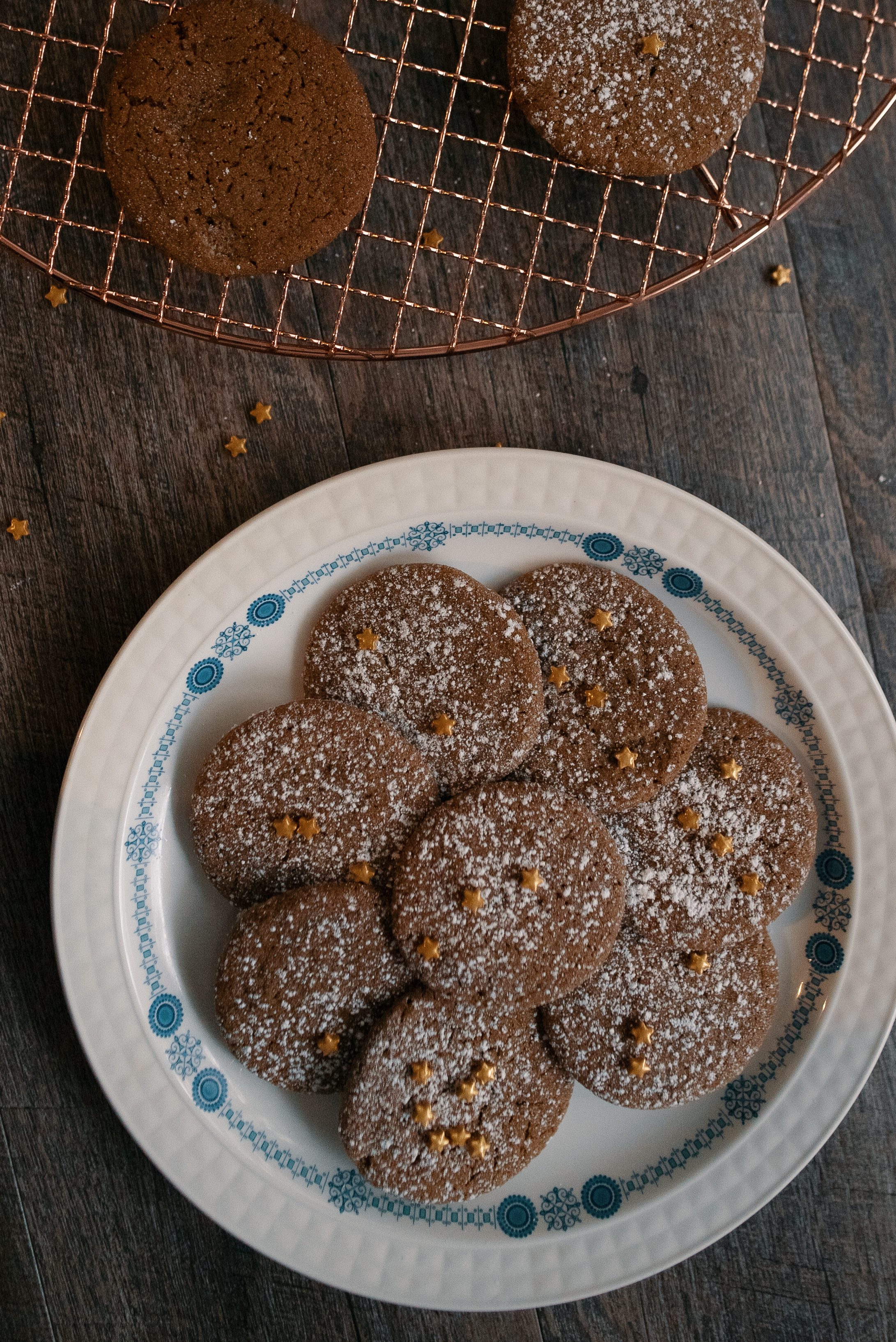 These cookies are crispy by nature, have a snap to 'em and are perfect for tea time. These are NOT soft ginger cookies, stay tuned for my recipe on those!
Molasses, one of my favorite nostalgic flavors of my youth, gives these cookies a spicy chewiness that is hard pressed to come by in Ginger Snaps. They are my secret ingredient and boy do they go a long way!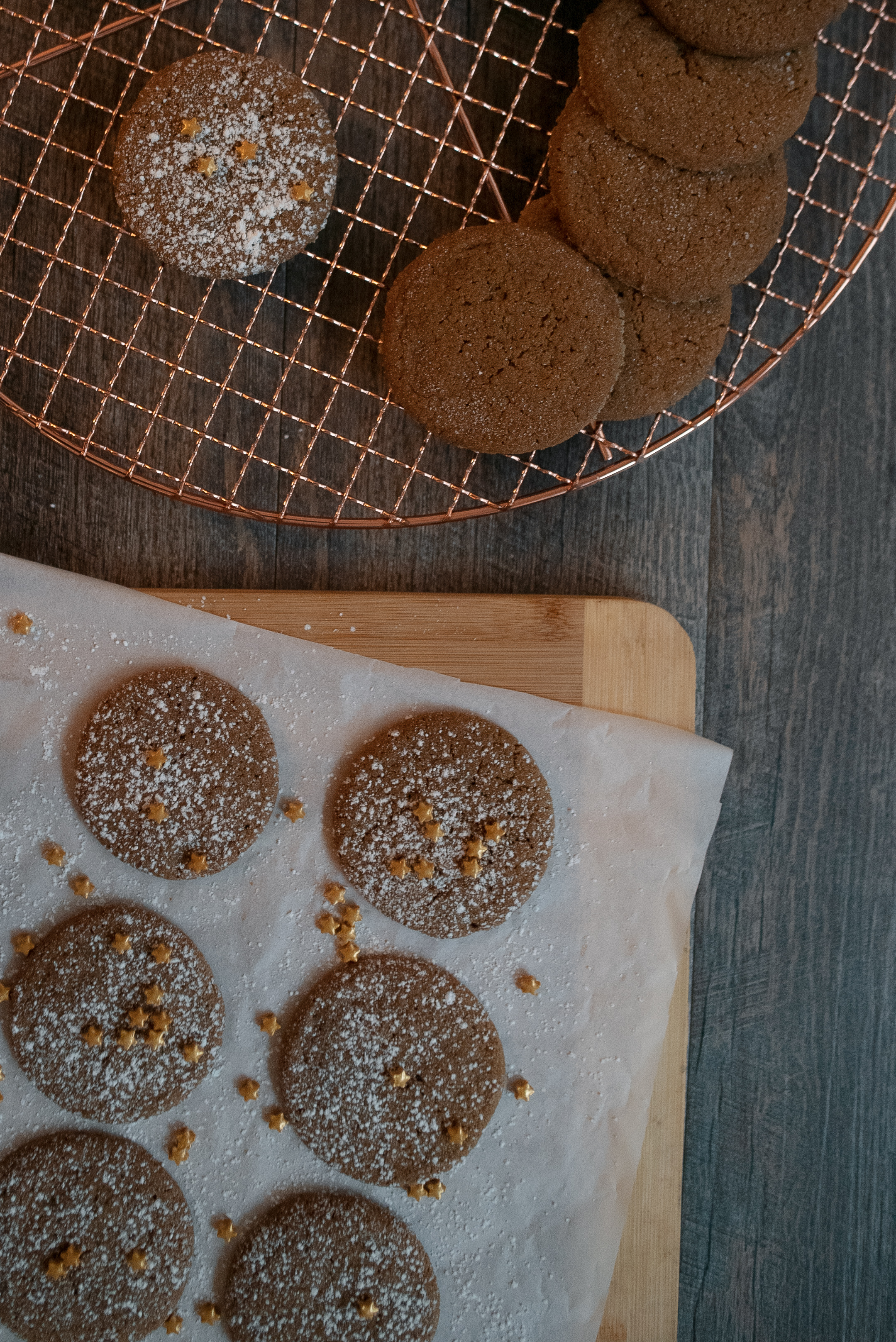 Ingredients
1 C Pastry Flour

1 C Oat Flour

1 tspn Baking Soda

1/4 Tspon Salt

1 tbsp Ginger
1/4 Cups Mollasses

1 Egg

3/4 C Butter, softened

1/4 C Coconut Butter

1/4 C Brown Sugar

Additional Ingredients

1/4 Cup of Coconut Sugar
Method
Cream butter, coconut butter, brown sugar, and mollasses, until no streaks of butter remain, being careful not to overmix. Add in egg and combine until well incorporated.

Sift pastry flour and oat flour into a large mixing bowl. Add in Baking Soda, Salt, and Ginger. Combine and pour in your wet ingredients. Mix until forms a dough. The dough should be a little sticky, so make sure to let it rest in the fridge 5-10 minutes before you scoop it out.

Prepare two baking sheets with either a silicon mat or parchment paper. Heat oven to 350 degrees.

Once dough is set and cooled, take out of fridge and liberally dust your surface with pastry flour. Roll the dough into a log shape and split the dough evenly with a pastry cutter.

Press each individual piece into the coconut sugar and form a smooth dough ball. Press the ball into shape on your baking sheet.

Bake for 8-9 minutes, then let rest so the cookies can harden up a bit. Dust with powdered sugar (optional).